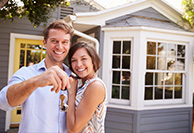 Home Purchase Mortgage
A mortgage for a home is a loan in which property or real estate is used as collateral. The borrower enters into an agreement with the lender (usually a bank), where the borrower receives cash upfront and the bank receives monthly payments until the debt is paid off. Mortgage loans are usually entered into by home buyers without enough cash on hand to purchase the home. They are also used to borrow cash from a bank for other projects using their house as collateral. Types of loans are characterized by their term dates, interest rates, and the amount of payments per period.
Home Mortgage for Home Refinance
A refinance occurs when a borrower replaces one mortgage with another mortgage that has a different maturity and interest rate. A rate/term refinance usually happen when interest rates drop. Interest rates can be variable or fixed. Sometimes when borrowers refinance, they borrow additional money for personal use, however, rate/term refinances usually do not involve the withdrawal of money as the motivation is to change the recurring monthly payments.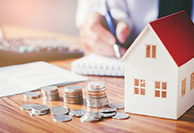 HELOC (Home Equity Line of Credit)
A home equity loan lets you borrow a fixed amount, secured by the equity in your home, and receive your money in one lump sum. Typically, home equity loans have a fixed interest rate, fixed term and fixed monthly payment. A home equity line of credit (HELOC) is a kind of revolving credit that allows you to borrow money as you need it with your home as collateral.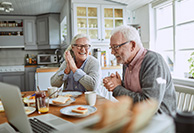 Reverse Mortgage
A reverse mortgage is a type of home loan for older homeowners that requires no monthly mortgage payments. Borrowers are still responsible for property taxes and homeowner's insurance, but reverse mortgages allow owners over 62 years old to access the home equity they have built up in their homes now, and defer payment of the loan until they die, sell, or move out of the home. Because there are no required mortgage payments on a reverse mortgage, the interest is added to the loan balance each month.